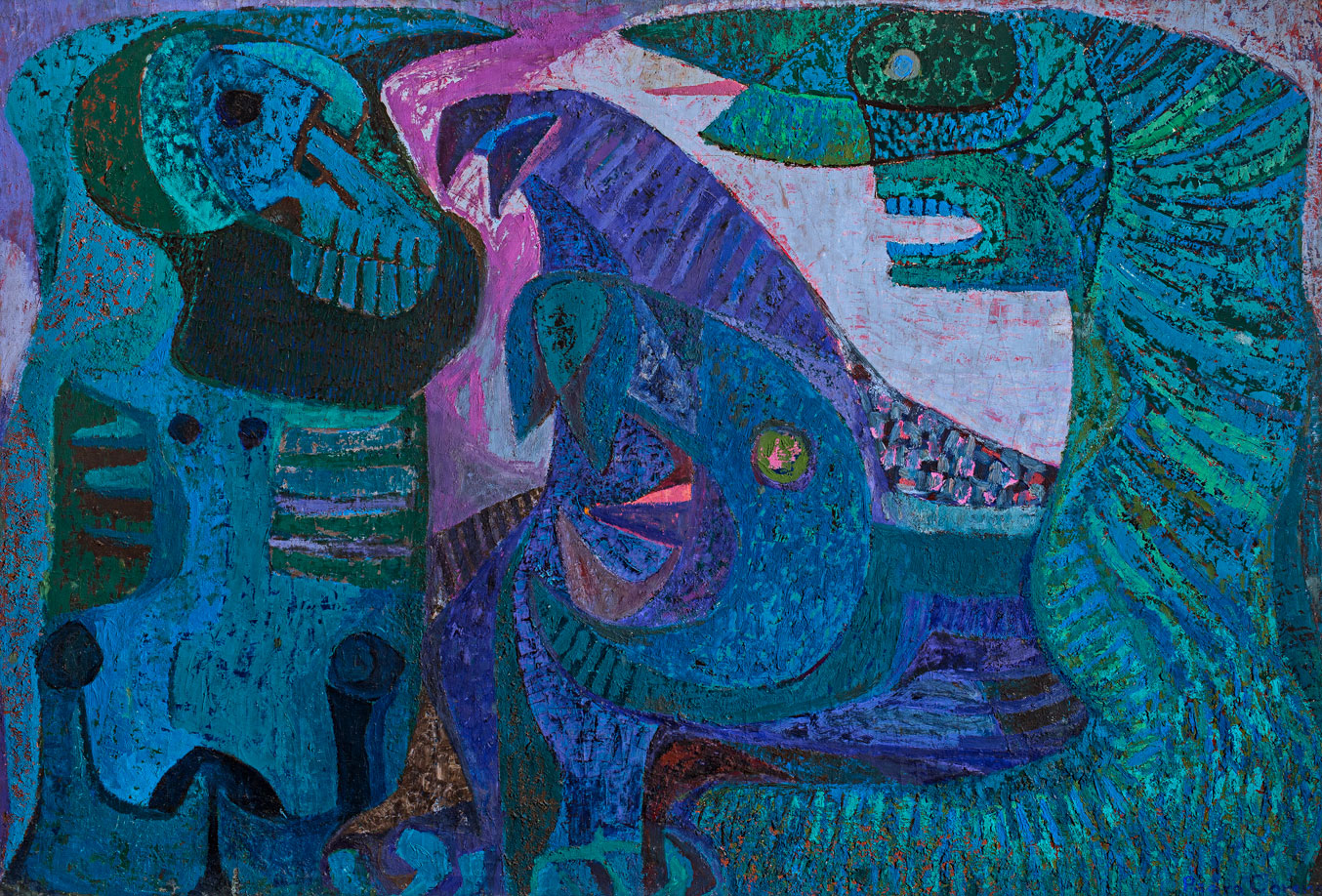 Pedro Coronel, Canto Sumergido, oil on canvas, México, 1960
The Museum of Fine Arts in Mexico City will inaugurate the exhibition Pedro Coronel 100 years, an infinite route on December 3, 2021. An exhibition tribute to Pedro Coronel to his 100 years of birth that seeks to celebrate the legacy of one of the greatest Mexican painters of the second half of the 20th century, as well as reflecting on his artistic production through a journey through figuration and abstraction, currents that Pedro Coronel traveled in a constant coming and going.
The exhibition will be divided into four thematic sections that will allow the visitor to admire the evolution of the work of the Zacatecan painter, while discovering his facet as a collector and philanthropist: 1. Training period (1939-1946) and early work (ca. 1946- 1958); 2. Abstract figuration (1958-1969 and 1975-1985); 3. Total abstraction (1961-1985); 4. Coronel and critics, and Coronel collector.
The curatorial concept is in charge of Martin Coronel, the artist's son, together with Iñaki Herranz. The exhibition will be presented in the Siqueiros, Camarena, Orozco and Tamayo rooms, located on the second floor of the museum. Along with the exhibition, a catalog book is being prepared that will complement the research work carried out for such important exhibition.