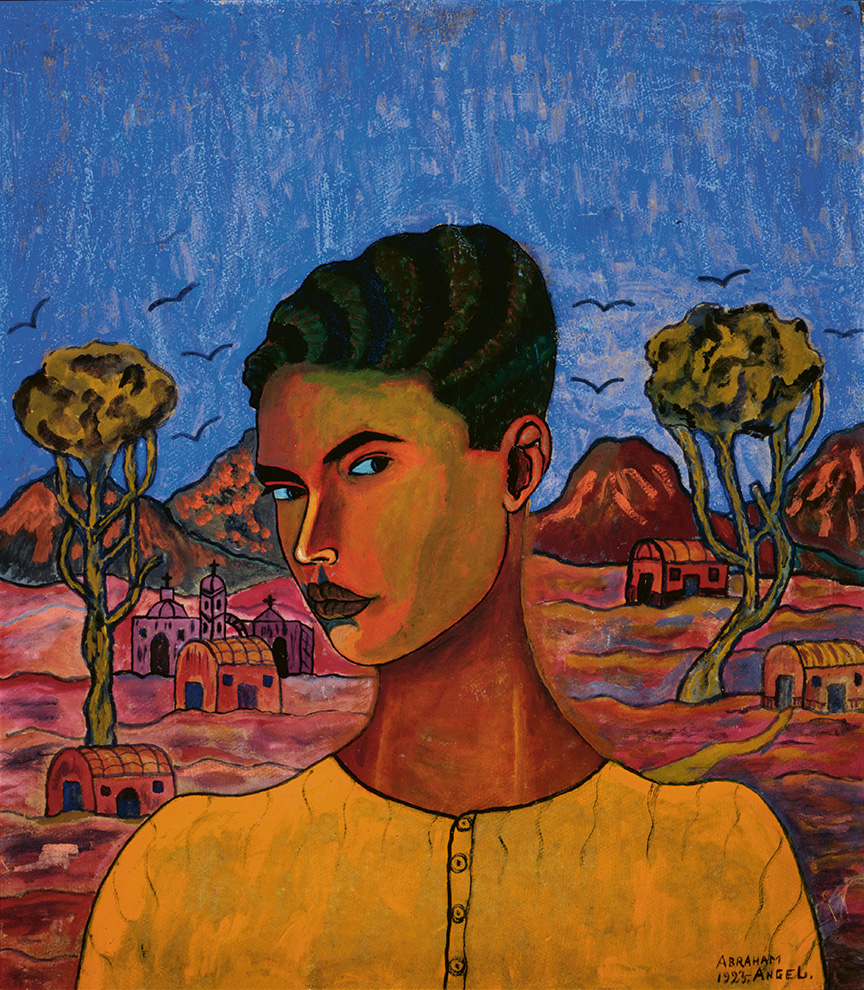 The exhibition Abraham Ángel: Between Wonder and Seduction at the Dallas Museum of Art is the first major survey of Abraham Ángel work in over 35 years. During his brief three-year career, Ángel developed a unique artistic style that successfully captured the rapidly changing society and culture of Mexico in the early 20th century. Ángel's paintings will be shown alongside a selection of works by his contemporaries, including his mentors Adolfo Best Maugard and Manuel Rodríguez Lozano, contextualizing his artistic practice within the broader narrative of Mexican modernism.
Dr. Agustín Arteaga, the Dallas Museum of Art's Eugene McDermott Director said: "Living in a society that was not ready for him, Ángel suffered harassment and discrimination during his lifetime, but his art embodies joy and vivacity while tracing Mexico's transformation from rural to modernized. This exhibition reveals to the world the artistic qualities which had no precedent and no comparison within his times. Ángel's life story continues to resonate, and his art will captivate audiences of today as it did a century ago."
Praised as one of the leading artists of his generation, Abraham Ángel (1905–1924) produced just 24 paintings—four of which remain lost—during his brief three-year career. At the age of 16, Ángel met the painter Adolfo Best Maugard, who had developed an important drawing method based on the combination of seven basic design elements. In the wake of the Mexican Revolution, the Maugard Method was embraced by the nation's education system for its underlying message that anyone could learn to create compelling works of art with the proper training. Ángel joined a generation of young students and artists who explored the potential of the Maugard Method, and its influence is evident in his early works. Over the next two years, as Ángel immersed himself in the cultural scene of Mexico City—beginning an intense romantic relationship with painter Manuel Rodríguez Lozano—he developed a distinct visual language and style.
This unique exhibition was curated by Dr. Mark A. Castro, the DMA's former Jorge Baldor Curator of Latin American Art and will be accompanied by the first English-language publication on the artist. While previous scholarship surrounding the artist has focused on the circumstances of his untimely death, original essays by Dr. Mark A. Castro and Mireida Velázquez shift the spotlight to Ángel's innovative and enduring work and how it reflects the broader political, social and cultural currents that were transforming Mexico in the wake of the country's violent revolution.
The exhibition will be on view at the Dallas Museum of Art from September 10th, 2023 to January 28th, 2024, later will travel to the Museo de Arte Moderno, Mexico City, where it will be on view from March 16 to July 9, 2024.